Celsius Training Team
World-class coaching for world-class athletes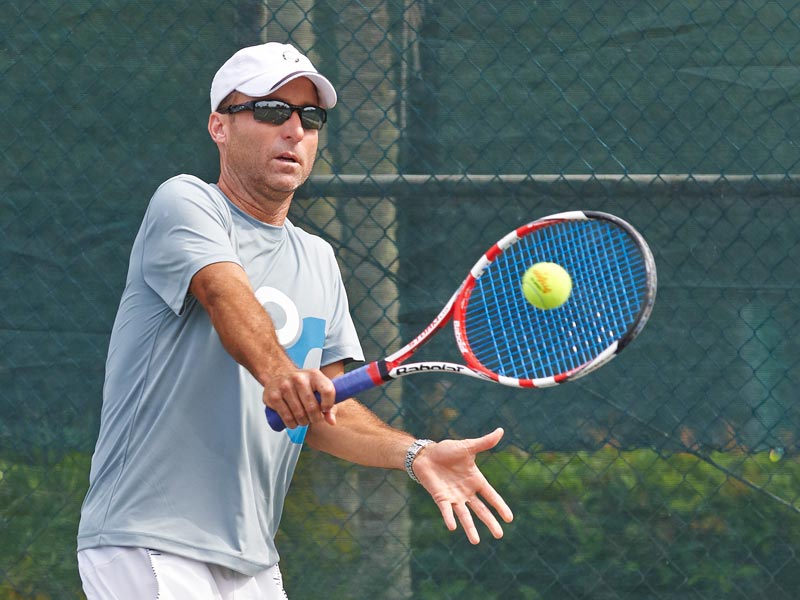 Cary Cohenour, Founder
Visionary & Inspiration
Cary was a graduate of Bollettieri Tennis Academy. He earned the #1 ranking in every age group in Florida and reached a national junior ranking of #3 in the 14's and 16's. He won four National Gold Balls and three National Silver Balls including singles titles at the National Clay Court…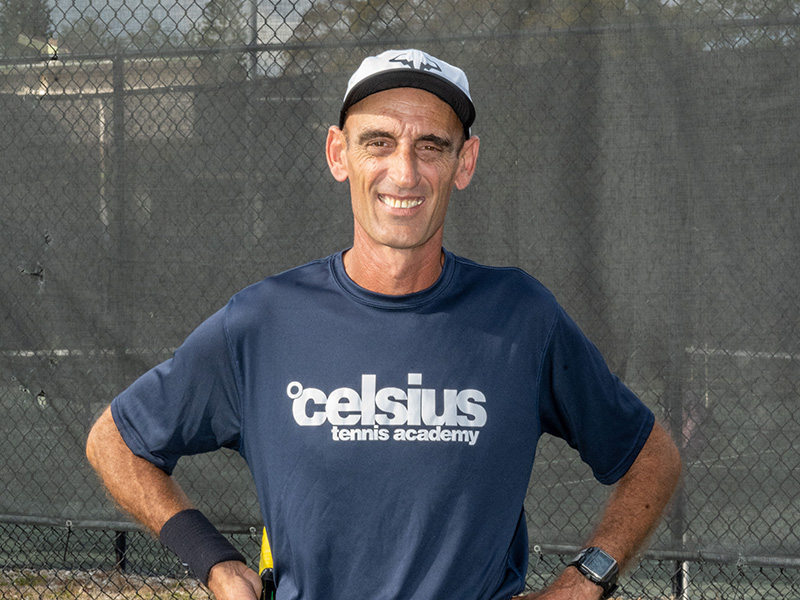 German Lopez Montoya
Director of Player Development
Celsius Tennis Academy is fortunate to have the world-class experience of German. Originally from Spain, German held an ATP ranking of 61. He has had wins over notable players including Guillermo Vilas, Andre Chesnokov, Emilio Sanchez Vacario, Carlos Costa, Francisco Clavet and more…
Jose Lambert
Elite Coach
You will be hard pressed to find a more experienced coach than Jose Lambert that works directly with young athletes. Jose has sparred, traveled and coached professionals including Michael Mmoh, Miomir Kecmanovic, Yoshihito Nishioka, Aaron Krickstein, Andre Agassi, Jim Courier, Monica Seles, Maria Sharapova, Jelena Jankovic, Kei Nishikori and more…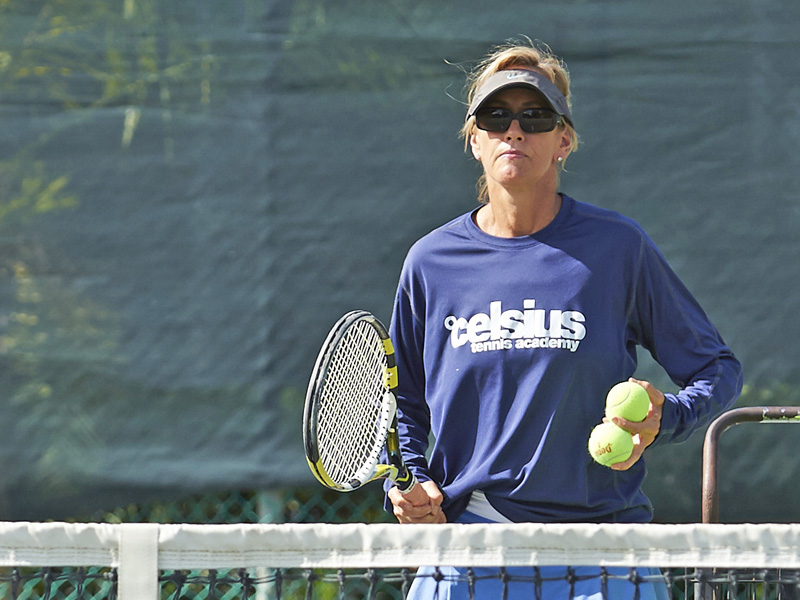 Kathy Rosenberg
Coach
Kathy brings a wealth of experience to the Celsius Tennis Academy. Her Riverview High School tennis team won the state tournament in 1982. Kathy and her sister, Amy Lyons, were the number one ranked doubles team in the nation in the 18 and under division…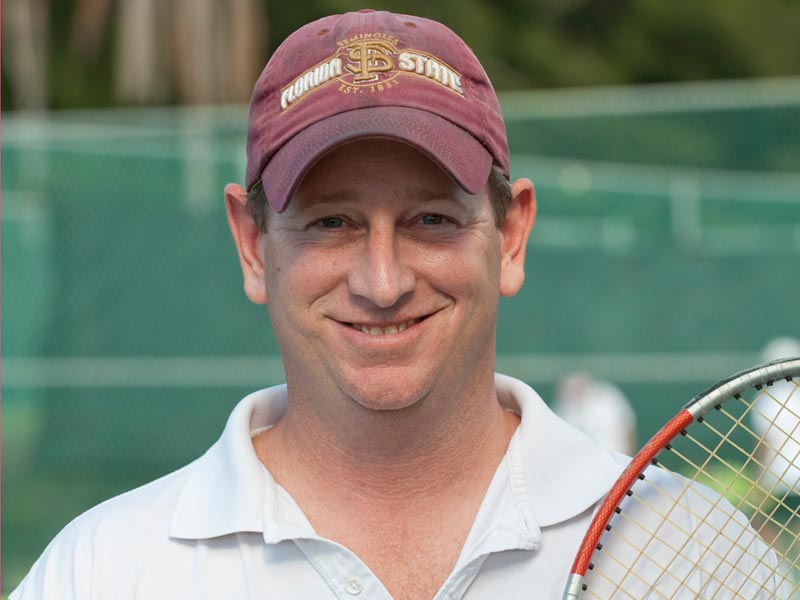 Scott Schuhriemen
Coach
Scott is a long time resident of Sarasota, Florida and graduate from Riverview High School where he played #1 and was district champion all four years in addition to a state title in 1992. Scott obtained a top 5 ranking in all age divisions in Florida…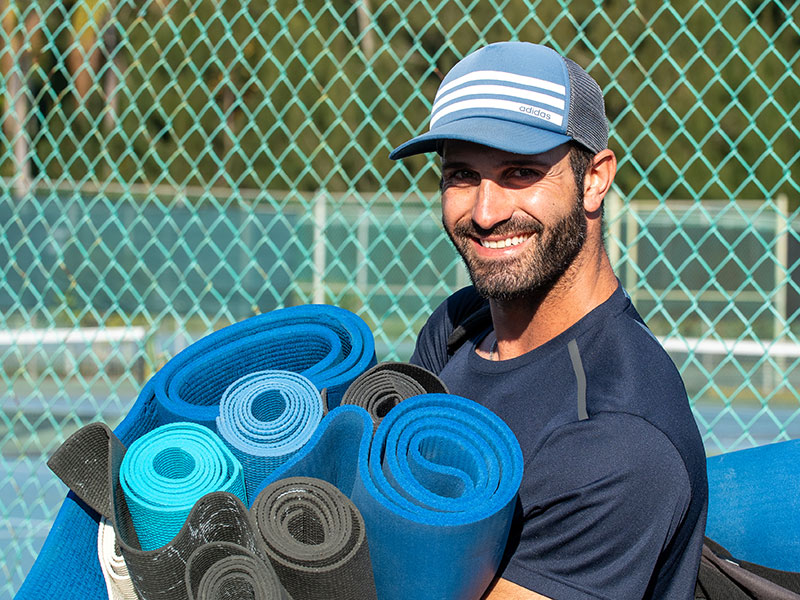 Patricio Casas
Fitness Coach
Patricio Casas is a certified fitness trainer with a bachelor's degree in Exercise Science and specializes in tennis. Originally from Argintina, Patricio moved to Florida to start his career at notable area academies including IMG. He has worked with top ITF juniors as well as ATP and WTA professional athletes.
Cary Cohenour, Founder
Cary was a graduate of Bollettieri Tennis Academy. He earned the #1 ranking in every age group in Florida and reached a national junior ranking of #3 in the 14's and 16's. He won four National Gold Balls and three National Silver Balls including singles titles at the National Clay Court 14's and the Easter Bowl 14's and 16's. He was also a proud recipient of two USA Sportsmanship awards.
At the University of Tennessee, Cary won two NCAA Southern Conference titles and reached a career high #3 NCAA singles ranking. As a professional, Cary won several satellite tournaments and attained an ATP Tour Ranking of #272. Cary is the former Director of Billy Stearn's Tennis Academy. He has coached touring professionals, collegiate players and national juniors thus bringing an unsurpassed level of professional experience to the team. In 2011 Cary was voted USTA FLORIDA COMPETITIVE COACH OF THE YEAR.
Cary unexpectadly passed in April 2023, but his legacy lives on. His integrity, spirit, sportsmanship, knowledge and love of the game guide us each and every day and form the foundation for our program and continued success.
German Lopez Montoya, Director of Player Development
Celsius Tennis Academy is fortunate to have the world-class experience of German. Originally from Spain, German held an ATP ranking of 61. He has had wins over notable players including Guillermo Bilas, Andre Chesnokov, Emilio Sanchez Vacario, Carlos Costa, Francisco Clavet and more. German's coaching career spans over two decades in Europe and the United States. In additon to being a former head coach at IMG Academies in Bradenton, FL, German has been the coach of notable players on both the WTA and ATP Professional Tours including Thomaz Belluci (21 ATP), Francesca Schiavone (4 WTA), Garbine Muguruza (1 WTA), Anastasia Pavlyuchenkova (13 WTA), Carla Suarez (6 WTA), Silvia Soler (54 WTA), Maria Jose Martinez (19 WTA) to name a few.
Jose Lambert, Elite Coach
You will be hard pressed to find a more experienced coach than Jose Lambert that works directly with young athletes. Jose's career working with elite junior tennis players spans almost 30 years as a player, coach and tennis director. Jose has been sparring and traveling partner adn coach for many notable men and women on the ATP tour including Michael Mmoh, Miomir Kecmanovic, Yoshihito Nishioka, Aaron Krickstein, Andre Agassi, Jim Courier, Monica Seles, Maria Sharapova, Jelena Jankovic, Kei Nishikori and more…
Kathy Rosenberg, Coach
Kathy brings a wealth of experience to the Celsius Tennis Academy. Her Riverview High School tennis team won the state tournament in 1982. Kathy and her sister, Amy Lyons, were the number one ranked doubles team in the nation in the 18 and under division. Kathy was awarded a full tennis scholarship to the University of Florida, where she played number 1 singles and 1 doubles. As a freshman she reached a top ten college national ranking in singles and was awarded both All-SEC and All-American honors. Kathy played on the tour for 2 years, achieving a top 150 singles ranking and a top 20 doubles ranking, while playing in the French Open, Wimbledon and the US Open. In addition to her remarkable tennis playing achievements, she was the tennis director at the Bath and Racquet Club for 13 years. She is currently the head coach of the Riverview high girls' varsity tennis team, with an impressive 71-6 record for the past 5 years. In 2010 Kathy was inducted into the Riverview High School Athletic Hall of Fame. Kathy is enthusiastic to be joining the Celsius team and bringing her teaching skills to the Academy.
Scott Schuhriemen, Coach
Scott is a long time resident of Sarasota, Florida and graduate from Riverview High School where he played #1 and was district champion all four years in addition to a state title in 1992. Scott obtained a top 5 ranking in all age divisions in Florida. As a junior player, Scott participated in USTA National Junior tournaments and earned national rankings in the 12's, 14's, 16's and 18's in addition to winning the Sugar Bowl in Baton Rouge, LA. Scott attended Florida State University on a full tennis Scholarship and graduated in 1996.
Patricio Casas, Fitness Coach
Patricio Casas is a certified fitness trainer with a bachelor's degree in Exercise Science and specializes in tennis. Originally from Argintina, Patricio moved to Florida to start his career at notable area academies including IMG. He has worked with top ITF juniors as well as ATP and WTA professional athletes…