Celsius Tennis Academy
Sarasota, Florida tennis coaching for competitive junior athletes ages 7-21.
Our Programs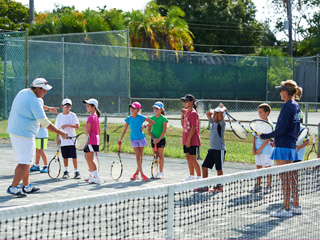 Juniors to Collegiate Level
Celsius offers programs young tournament level juniors all the way to elite programs for collegiate level players.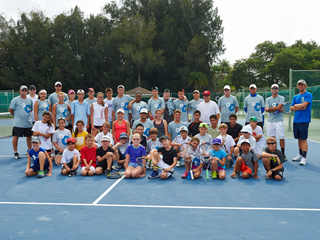 The Right Size
Celsius Tennis Academy offers day, after school and summer programs for resident and visiting athletes. We're just the right size.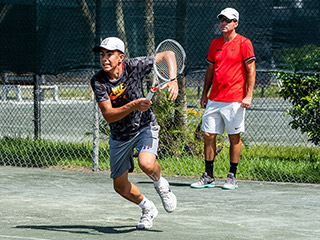 International
Celsius also offers academics at local schools and full-boarding for international and non-resident athletes.
WE HAVE MOVED FOR CONSTRUCTION OF OUR NEW BATH & RACQUET FACILITY
Recently we received final approval to begin construction of our new facility which includes 16 courts, pool, gym, 12 indoor pickleball courts, 4 outdoor pickleball courts, and a one-acre public park with a 1 km hiking trail around the perimeter. The project is enveloped by 256 residential units. It is centrally located less than a mile from downtown Sarasota and Siesta Key.
In the meantime we will be using courts at Sarasota Sports Club from 2:30 – 5:30pm for the academy level athletes and Riverview HS Courts for the junior level athletes. The schedule is fluid right now as we sort out our logistics with our Academy athletes and Day students.
A global success
Our International Program has been a global success and we boast athletes from over a dozen countries who have forged lifetime friendships. We are fortunate to be in the epicenter of junior tennis with an elevated level of play that developes dedicated athletes very quickly. Even with the challenges of 2020 our International Program has thrived, grown and continued to train and compete in tournaments when many programs struggled.
A Leader In Junior Tennis
For almost 20 years Celsius Tennis academy has been developing junior tennis players from Florida, the United States and throughout the world. We offer:
A team of highly experienced and dedicated coaches
A proven track record
Flexible Schedules
Fitness programs
Tournament play
Value based pricing options
Frequently Asked Questions
How Large is Celsius Tennis Academy?
We have two distinct groups in our program. The emerging students who are developing into competitive players average about 20-25. They are both local and visiting athletes from across the country and internationally. Our 180° and International group of athletes average 30 and include local stars who have moved to the area with their familes and attend local schools, home school athletes and our international students who room and board with Celsius. This provides a great balance between having kids to hit with and getting lots of individual attention within the program.
Do you offer lodging programs?
Yes, our new partnership with Elevation Preparatory Academy allows Celsius to offer a more economical and intimate alternative to some of the larger junior Florida tennis academies in the area while still offering a very high level of training and competition. The program offers our out of area and international students not with their families excellent school and tutoring, lodging, full-time mentoring and supervision, tennis training and tournaments. For more information and pricing contact Cary Cohenour, Director
How much does it cost to attend?
The cost per athlete is determined by the players level and how many times per week their schedule and level of committment allows them to come. We have options for players from two to five days per week and day and after school programs.
What about tournaments?
We are fortunate in Florida to have a wide variety of choices most every weekend for players most levels. You coaches at Celsius will help you work out a tournament schedule that will make the most of your play at the academy. 
Due to the national/international nature of our program, texts or emails are preferred and will be responded first available opportunity.
Sarasota Sports Club
3600 Torrey Pines Blvd
Sarasota, FL 34238