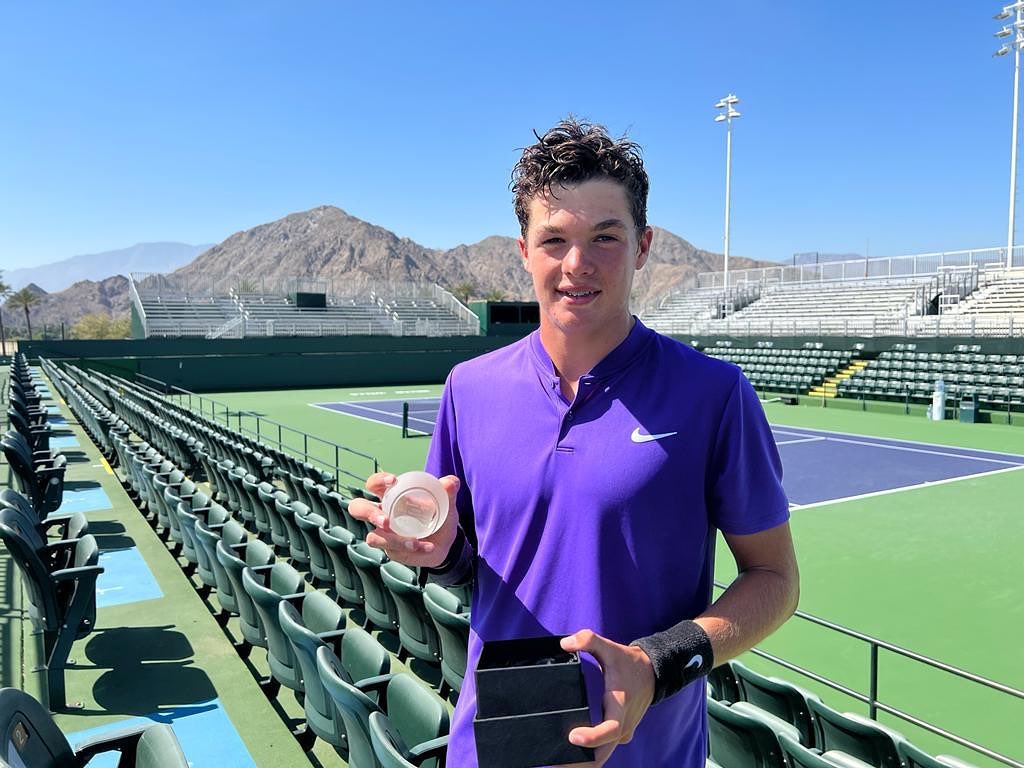 Jackson Caldwell – Seabrook, Texas
Congratulations to Celsius Tennis Academy's Jackson Caldwell on a great performance in this year's Easter Bowl at Indian Wells, California.
Jackson went 8-1 to win the consolation singles final, defeating fifth-seeded Asror Ismoilov from Delray Beach in straight sets.
Jackson is a 6-foot-3 junior and is benefiting greatly from our director Cary Cohenour, Jose Lambert, and Germain Lopez. 
As a side note, athletics runs in the family. Jackson's oldest sister, Ashley Caldwell, recently won a gold medal in mixed aerials freestyle skiing at the Beijing Winter Olympics.
Jackson looks forward to playing college tennis and is fast rising recruit currently No. 67 in Tennis Recruiting Network rankings. He had a great showing at the National Spring Championships at Mobile, Alabama in the 18s as well.
We love the energy and dedication you bring to Celsius Tennis Academy in Sarasota, Florida Jackson. Keep up the good work!