The original Bath and Racquet Fitness Club was built in 1969 and it long was at the epicenter of racquet sports for generations of Sarasota locals, me included. It's been home to Celsius Tennis Academy since 2003.
Bath & Racquet sits on roughly 13-acres in central Sarasota at the intersection of US 41 (Tamiami Trail) and Bee Ridge Road, behind Trader Joes. A stones throw from Siesta Key. It also included a 40,000-square-foot fitness facility, a junior Olympic swimming pool and 29 tennis courts plus a giant parking lot that accommodated some major tennis and racquetball events over the years.
A new mixed use plan was finally approved by the city commission unanimously in March 2021.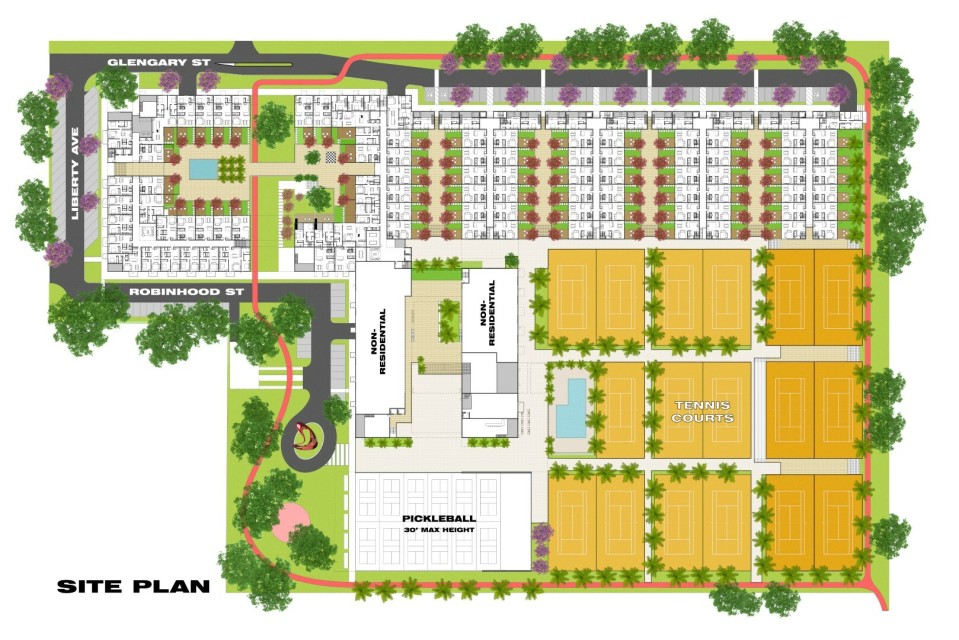 The new Bath & Racquet Club calls for the construction of a new fitness center near the center of the property and 17 tennis courts in the southeast corner between the new buildings and existing homes. The residential buildings will be built on the north end of the property, bordering a neighborhood that already allows multifamily zoning. The maximum height of the residential buildings would be 45 feet. The park, playground, dog park and trail which are included in the plan will be open to the public! This is also great for Celsius as it offers access and exposure to our training.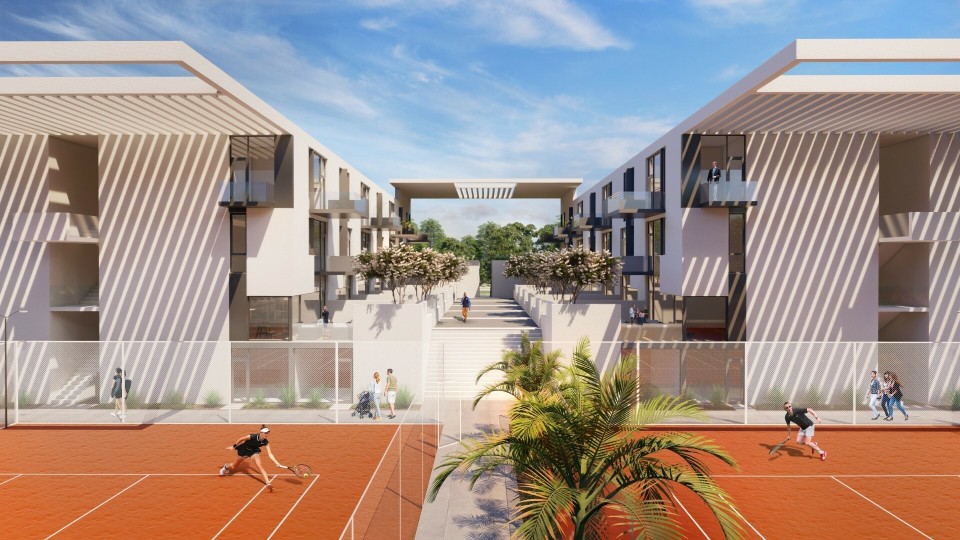 Here are the design highlights:
180 market-rate residential units
27 affordable residential units
A one-acre park with a playground and dog park
Slightly more than a half-a-mile-long walking/running trail, open to the public
A restaurant 
A pedestrian connection to Mill Terrace to the south for easy access 
Limited retail space
Tree preservation of all existing slash pines and all 14 grand oak trees 
A minimum of 12 tennis courts
Pickleball courts