Shoutout to Abigail Rencheli who finished an outstanding sophomore season for the NC State Wolfpack during the 2022 season.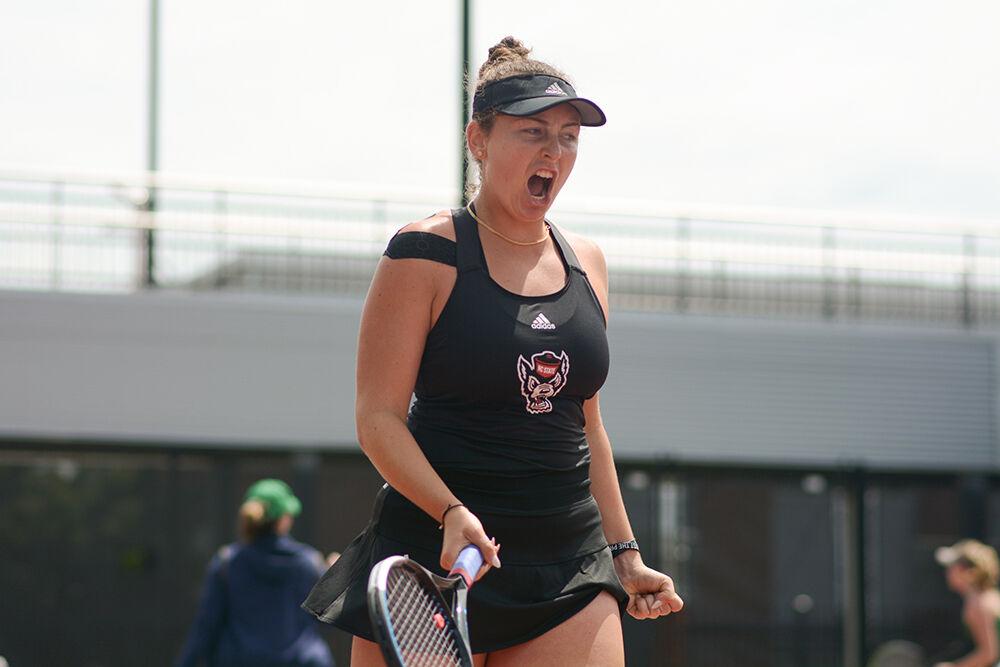 After losing to No. 4 Duke in the quarterfinal of the team championships, the No. 6 ranked Wolfpack squad had more opportunities to add to NC State's historic 2022 season, as well as bolster personal resumes with the singles and doubles tournaments in Champaign, Illinois. 
Entering the individual tourney, No. 48th ranked Abby defeated multiple opponents, including the defending champion in heroic fashion, to advance to the quarterfinal round of the singles bracket. 
To start her run, Rencheli easily defeated Loudmilla Bencheikh of Alabama in straight sets, 6-1, 6-2, to advance. However, the next three matches would prove much more challenging for the sophomore. 
In the second round, with All-American status on the line, Rencheli put on a heroic comeback victory against Thasaporn Naklo of Iowa State. Undaunted by four match points, Rencheli made a stand with her back against the wall late in her second set after dropping her first. After clutching out the second set, Rencheli rolled through her third, winning 6-7 (3-7), 7-5, 6-0 to achieve All-American status, becoming just the sixth in program history to do so. 
In the round of 16, she faced the defending champion and No. 1 seeded Emma Navarro of Virginia, who has consistently been one of the best players in the country for the past two seasons. Once again though, Rencheli was unfazed by the adversity and upset Navarro in three heated sets, 5-7, 6-4, 6-3. 
Abby's stellar run ended in the quarterfinal round when she faced Connie Ma of Stanford. Despite fighting off a match point in the set, Rencheli ultimately lost 6-2, 7-6 (6). 
Abby's run was tied for the best in program history, and as a sophomore, she will no doubt continue to be an integral part of the Wolfpack's success for years to come with the stellar play she displayed in Champaign.
 30 singles wins in her sophomore campaign,

Just the seventh player in team history to hit that plateau in a season

 

Tied program-best run to the singles quarterfinals

 

First career All-America honors
What else can we say. Everyone at Celsius shares your success and we look forward to following you throughout the rest of your collegiate career and beyond!
Go Abbs…