This weekend at the Sarasota Film Festival we saw Love Means Zero, the documentary about legendary coach Nick Bollettieri. Cary Cohenour, Celsius Tennis Academy director was in Nick's first group of athletes as he developed what was regarded as the very first "Junior Tennis Academy" in the world and a completely new way to develop not only junior tennis players, but junior athletes in general.
Built into the narrative of Love Means Zero are several of the gripping tennis matches that proved to be key turning points when Bollettieri's loyalties shifted between his pupils. Jim Courier, Andre Agassi, and Boris Becker figure prominently in this tale. We also hear from former students-turned-champions including Kathleen Horvath and Carling Bassett, who's son Ridley coached at Celsius.
Coley Hungate, another Celsius Tennis Alumni, now at UF was featured hitting balls in the intro of the film.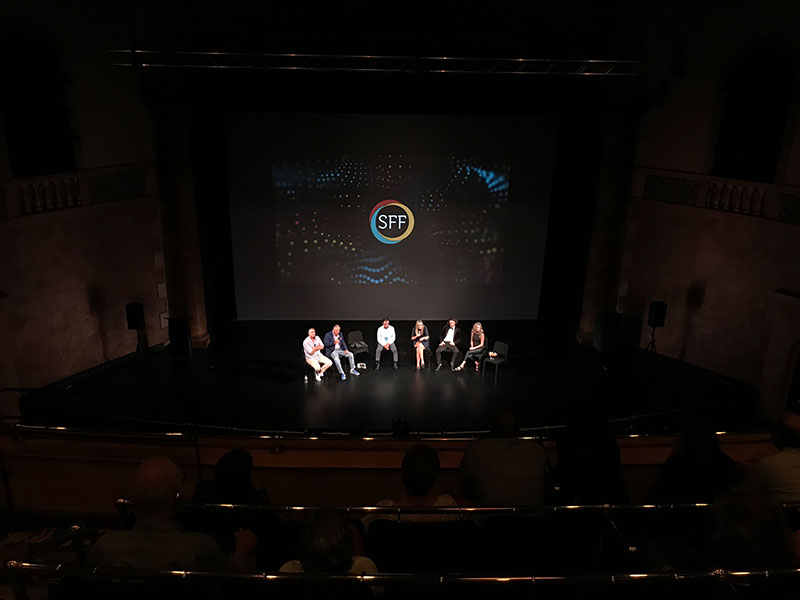 If you love tennis, juniors, champions and history this is a must see. Ann White, Cary's friend and another one of Nick's original students, produced the movie for ShowTime Entertainment and the film was directed by Jason Kohn. Love Means Zero had its world premier at the 42nd Toronto International Film Festival in September 2017 and is making the rounds on the elite Film Festival Tour. Other screenings included Rome, Amsterdam, New York, San Fransisco, Palm Springs, Santa Barbara and Miami.
You can see a clip here: