Three years ago Finn Anderson and his mom and dad arrived in Sarasota from Austin Texas. The Andersons arrived with one main goal in mind, to play d1 college tennis and possibly get a scholarship in the process. Finn arrived with not much of a ranking and with a lot of holes in his game. What made Finn special was his desire and commitment to achieve his goal. From day one Finn was committed to turning his weaknesses into strengths. He thrived on hard work and discipline. I told Finn that repetition is the fastest and best way to get good fast, and that's what he did. Hours of crosscourts and buckets of serves.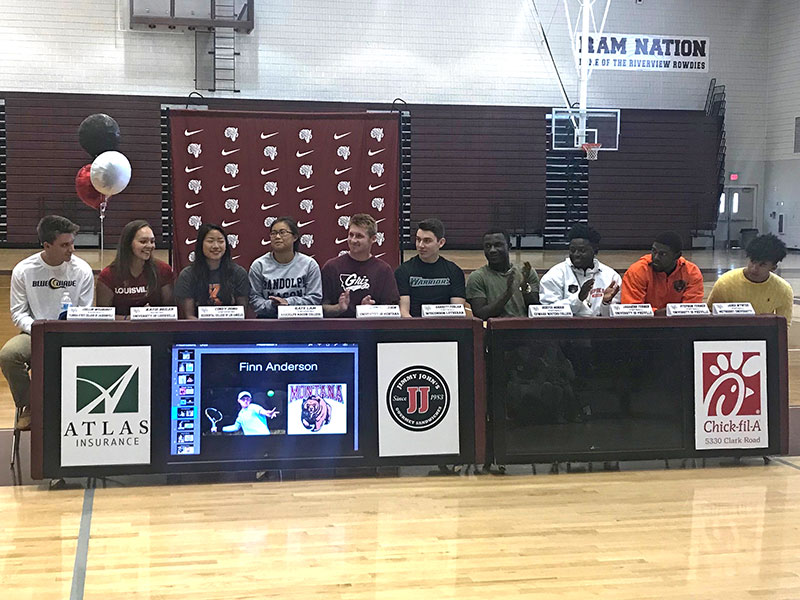 Tournaments almost every weekend. Ultimately he surpassed his goal! He gained a tennis and academic scholarship to the University of Montana! In all my years of coaching Finn has been the most amazing kid I've coached. We've sent many players to some of the best schools in the country, but what Finn achieved in three years tops them all. I'm sure Finn will be successful at whatever he does in life after tennis. I also want ad that his parents Katie and Paul where great through the whole process. It's not surprising Finn turned out the way he did with 2 devoted parents.
We will really miss Finn but look forward to hearing great things from him in the future! Congratulations from everybody at Celsius!