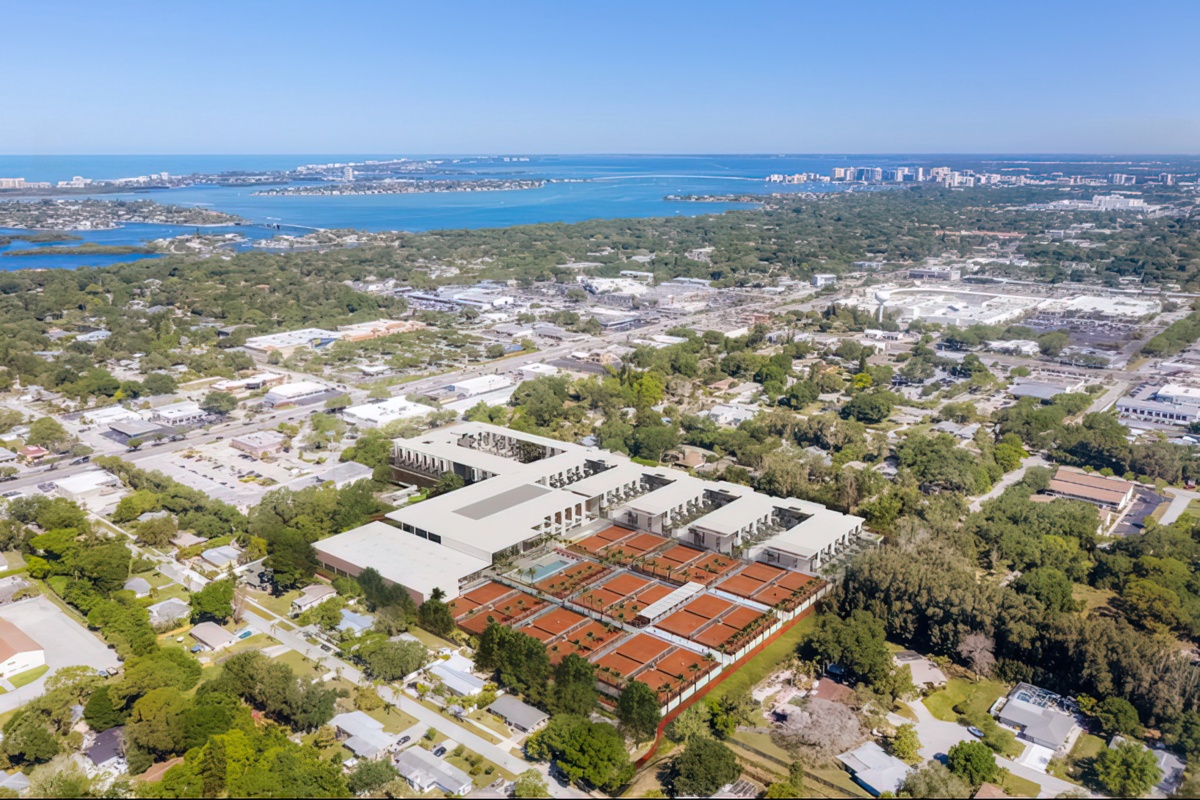 Elevation rendering of the new Bath + Racquet Club in Sarasota, FL
Let The Games Begin
Celsius Tennis Academy officially finished our tenure of more than 20 years at the "old" Bath & Racquet Fitness Club on December 1, 2022 to make way for construction to begin the "new" Bath + Racquet expected to be completed in the next 18 months.
Many people questioned why we stayed at the old facility so long after closure of the club. Well, as you can see by the photos we were just protecting our interests and long-term lease Celsius Tennis Academy has to remain at this facility.
We finished with a bang hosting some amazing tournaments while the best players in the world descended on Florida for the Eddie Herr and Orange Bowl.
Celsius will post ongoing updates as information becomes available. 
Temporary Training
Celsius will be using three Sarastoa Area Tennis Training Facilities while we are in transition and for the first month or so the exact schedule will be somewhat fluid as we work out our groups and transportation.
The three facilities include: (1) Sarasota Sports Club (2) Riverview High School Tennis Courts and (3) Boys and Girls Club.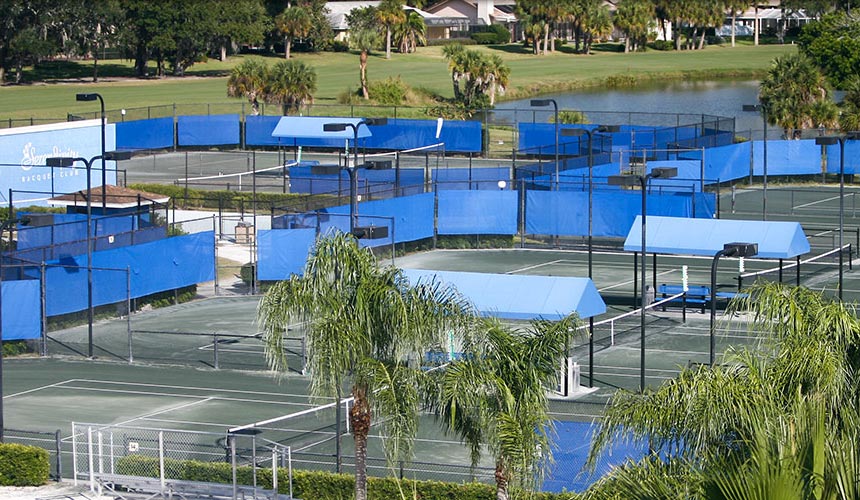 Sarasota Sports Club, the temporary home of Celsius Tennis Academy along with some other satellite locations.
HALFLANTS + PICHETTE Architects are leading the design efforts of the project. It will incorporate the prior use of the 13.43-acre property. The club will be enveloped by a mixed-use development of 256 residential rental units and 65,000 square feet of commercial and retail space situated behind Trader Joe's on Tamiami Trail at Robinhood Street in central Sarasota, Florida.
Planned club amenities include 16 tennis courts, three of them elevated above parking, along with 12 indoor and four outdoor pickleball courts. There will be an outdoor pool for the club and a new indoor fitness center.
The apartments, which will front two sides of the tennis complex, will have a pool, dog park, public park and playground. The pedestrian trail wrapping around the development will connect to the adjacent Mill Terrace community.